Name badges
After 30 years in the industry, we think it's safe to say that none of our competitors can beat us when it comes to name badges. Quickbuttons' name badges maintain high Swedish standards and to ensure consistent quality we make all our metal badges ourselves – the result being name badges that can stand everything you throw at them.
We can help you with everything to do with name badges – from sketching out ideas to finished products. But we don't just stop there. We've also developed our own stock management system to make your work easier and more efficient. Read more about our stock management system here.
Model: 31-1240
Art nr:
31-1240-32-30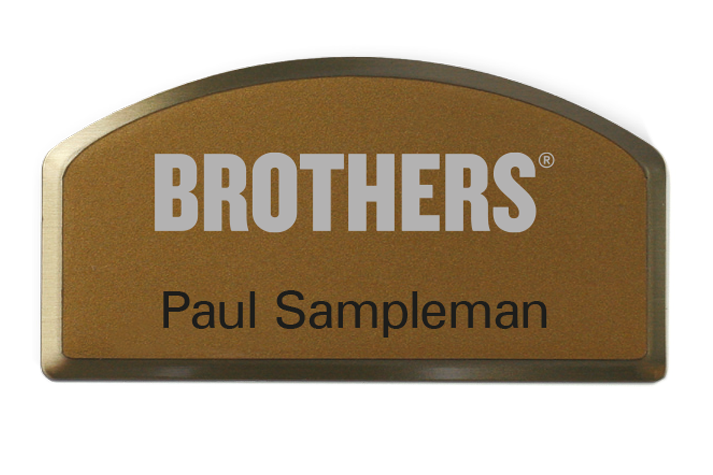 Model:
31-1240
Size:
66mm x 34mm
Ident Top comes in matt or gloss aluminium in gold, silver or white. Comes with protective case.

Foil in gold, silver or white
gold 30

white 51

silver 20
Matt or gloss aluminium in gold, silver or white
matt gold 32

matt silver 22

gloss gold 31

gloss silver 21

white 01